Bitcoin has undergone a strong rally over the past 10 days, moving from $ 10,400 to a high near $ 11,750. As of this article's writing, the : Here's Why Ethereum's DeFi Market May Be Near A Bottom
Bitcoin Price Forms Pivotal Sell Signal
Bitcoin is forming some short-term sell signals despite it holding quite well in the face of news that OKEx has frozen withdrawals. The leading exchange did so on Friday morning, announcing that one of the private key holders of the company has not been in contact with the exchange.
The cryptocurrency recently printed a Tom Demark Sequential "Sell 9" candle on its ten-hour CME futures chart, an analyst says.
This is important as this indicator has been extremely pivotal for Bitcoin over recent months. "Sell 9" candles have marked the $ 12,500 highs in August, the $ 12,000 local highs at the end of August preceding a $ 2,000 drop, along with short-term bottoms and tops. This latest signal suggests that ETH will continue its descent in the days ahead.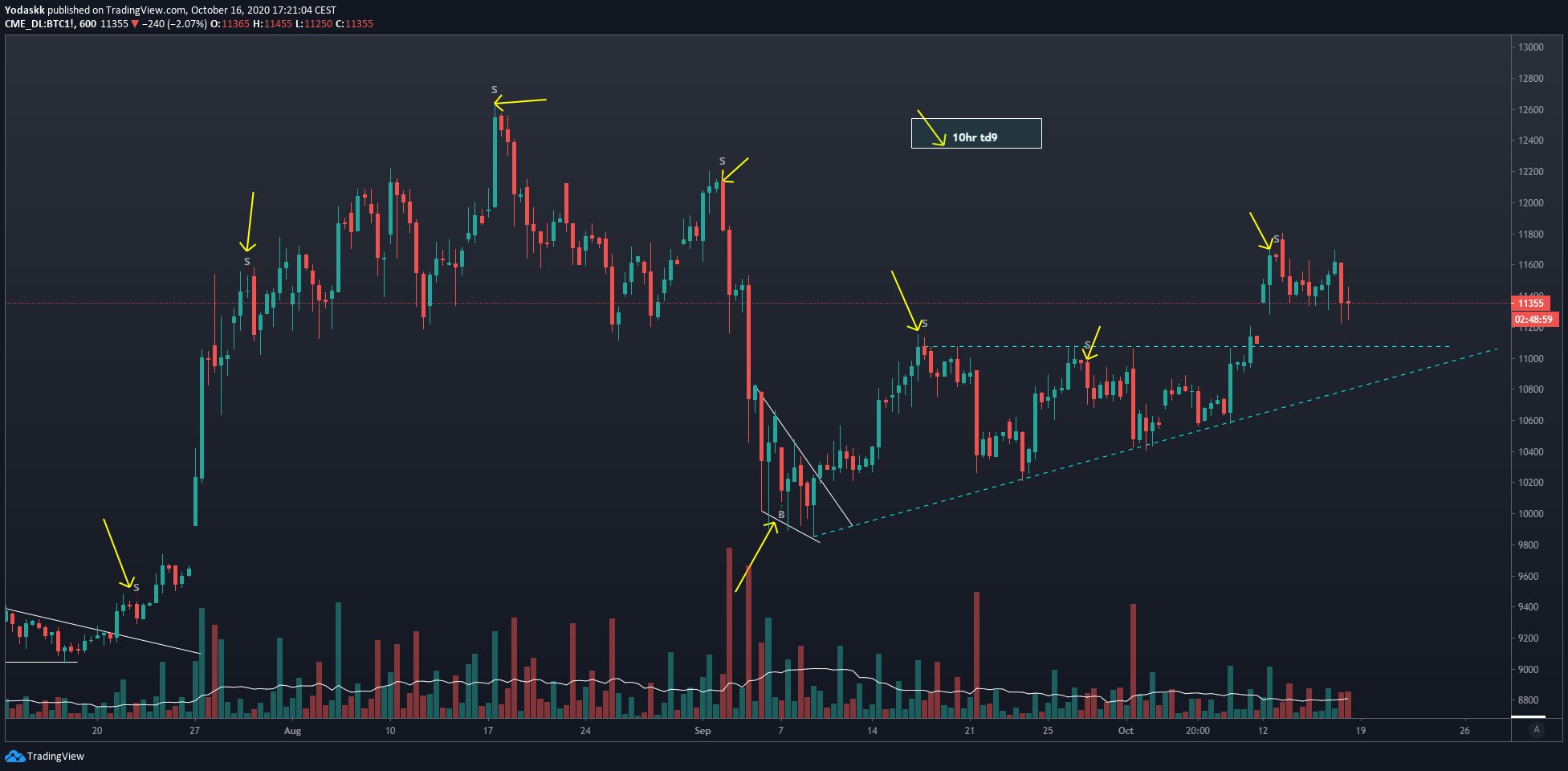 Chart of BTC's price action over recent months with a 10-hour CME futures chart analysis by crypto trader Coiner Yadox. Source: BTCUSD from TradingView.com